Dispute Resolution (Litigation) for Businesses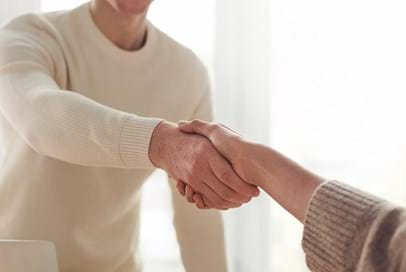 Dispute Resolution for Businesses
We have a strong and talented team of legal experts who can provide specialist guidance in your case irrespective of its nature or its value.
Introduction
From time to time your business may become involved in a dispute with another business or party.  We have a strong and talented team of legal experts who can provide specialist guidance in your case irrespective of its nature or its value.  We cover all areas such as:-
Professional Negligence (e.g. by solicitors, accountants, surveyors)
Breach of Contract
Property Dispute
Shareholder Disputes
Partnership Disputes
Landlord and Tenant Disputes
Trademarks, Copyright and Patent Matters
Insolvency
Injunctions
Alternative Dispute Resolution including Mediation
Customer Disputes including Product Liability
Regulatory matters, such as health and safety, data protection, environmental protection, food safety and hygiene, building regulations, planning enforcement etc.
Our Approach
Our main aim is to try and resolve your case in a way that is cost effective for your business.  Court proceedings can be expensive and risky.  If possible we will try and resolve disputes by way of settlement, saving you the stress, hassle and costs of Court action.  We have an excellent track record of settling claims in a way that is favourable to you.  On the other hand if an aggressive or dynamic approach is required we can litigate your case to its highest.  If needs be we can call upon some of the country's finest Barristers to assist.
Legal jargon and technical language is avoided, since we will talk to you in plain English and explain all matters to you in a simple and concise way.
Costs
We offer a system of fixed fee interviews, where for a reasonable price we can assess the merits of your case and advise how best to approach the matter.  We can then continue with the case on a fixed fee basis or agree to do what we can within a budget (costs cap) set by you.  To help you budget for your case further we can agree an instalment payment plan rather than insist on lump sum payments.
In certain circumstances we may be able to undertake your case on a "no win no fee" type basis known as a Conditional Fee Agreement. Currently we do not offer Damages Based Agreements for this type of work.
Sometimes your matter may be covered by the terms of a before the event insurance policy that you hold, such as the legal expenses section of a car insurance policy and or a home and contents policy.  We can assess your eligibility under the policy of insurance, and often agree with the insurer to carry on with your case under the terms of your insurance policy.
We can, if the prospects of success in your claim are good and the claim is of a significant value, obtain After the Event insurance (known as ATE insurance) on your behalf.  Such insurance policies help cover the risks of your losing the case by paying the other party's legal costs in the event that you lose the case.
Here to Help
Gemma assists with property disputes, particularly building up an expertise and knowledge in dealing with boundary disputes, disputes over right of ways and easements as well as advising landlord and tenant "evictions" and similar issues.
Telephone 01775 722261 or Email: gemma.mayer@maplessolicitors.com
Telephone 01775 722261 or Email: daven.naghen@maplessolicitors.com