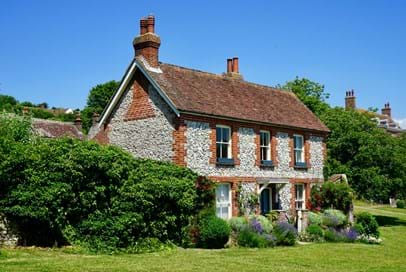 Residential Property
Our Residential Property Team can assist in all aspects of residential property matters and offers a thorough conveyancing service to buyers and sellers.
Introduction
Maples can offer a full service relating to all aspects of property including Conveyancing services for buyers and sellers, re-mortgages and transfers of equity.
Our Approach
We appreciate that transactions involving property can be complex but often need to be completed promptly.  We aim to work for you as quickly and efficiently as possible in the hope that we can guide you through the legal process in a straightforward fashion.
Our Residential Team is highly experienced and at every stage of the transaction your matter will be dealt with by a Partner with over 20 years experience.
Our Conveyancing Team has excellent working relationships with Estate Agents and other professionals and you can rely on us to give you expert and impartial advice on the full range of issues arising from your home move or re-mortgage.
Costs
We will be happy to quote a fixed fee and explain any other legal charges such as search fees.
Proof of Funds
In order to comply with our regulatory obligations, we are required to obtain from you proof of funds whether that be for your deposit or as a cash buyer. Proving your source of funds for your target property is the most important task in the conveyancing process, without which, your purchase cannot proceed. There are large sums of money changing hands in the conveyancing sector making this an area of law heavily attacked by fraudsters.
We cannot by law proceed without knowing the source of your funds. This is to limit the potential for fraud, protecting the solicitor, the legal sector and most importantly, the buyer. For sellers who unknowingly receive the proceeds of crime, the risk is also high given that those funds could be seized at any time, leaving them without the property or the proceeds thereof.
The challenge for you as the buyer, is that solicitors have varying protocols in respect of Anti-Money Laundering Checks regarding proving the source of your funds. Please understand that we have to do these checks in order to receive the money and as that you work with us, providing as much information as possible.
We use a company called Armalytix to conduct your digital source of funds and account verification check, as we believe this is the safest, most efficient way for you to satisfy this step of the purchase process. This will save you the time and effort that it would usually take, collating bank statements manually and give you the peace of mind that you don't have to email them to us. The charge for this service is £18.00 per person (including VAT).
Here to Help
Donna is a Licensed Conveyancer and Chartered Legal Executive, with extensive experience in helping our clients when it comes to buying and selling their homes.
Telephone 01775 722261 or Email: donna.sandison@maplessolicitors.com
Laura is a Graduate Paralegal who assists the Residential department.
Telephone 01775 722261 or Email: laura.day@maplessolicitors.com
Lucy Mills
Lucy is a Graduate Paralegal who assists the Residential department.
Telephone 01775 722261 or Email: lucy.mills@maplessolicitors.com