Business Awards 2016
9th November 2016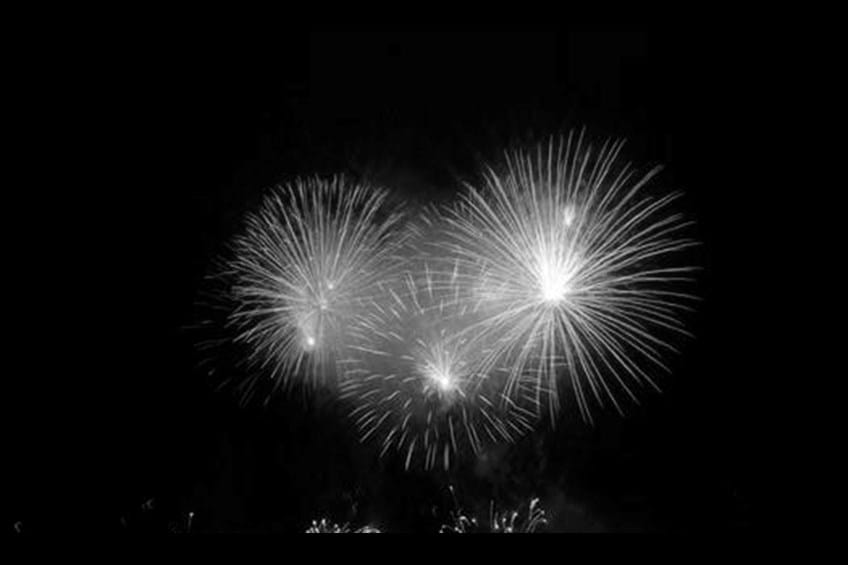 Maples and Jacques shortlisted
We are delighted to announce that the firm has been shortlisted in the South Holland Business Awards 2016 for the Business of the Year Award, and that our Apprentice Jacques Ripley has also been shortlisted for the Apprentice of the Year Award.  The firm is thrilled by this and many of our Partners and staff (including Jacques) will be at the Springfields Centre on the evening of the 24th November waiting with baited breath the announcement of the winners in these categories.
We will keep you posted as to the outcome and look forward to seeing many of our clients, suppliers and associates at the awards night.
The firm has a fantastic tradition in the South Holland Business Awards.  In 2013, at the inaugural awards, the firm won the Customer Care Award.  In 2014 the firm was commended in the Support in the Community Award.
Subscribe
To get your FREE copy of "How To Avoid Tribunal Claims!"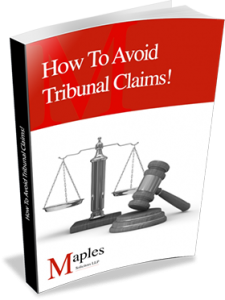 Click Here
Risks of Making Own Lasting Powers of Attorney
In today's environment we are all looking at areas of our lives where we can save money, whether that is our weekly shop at the supermarket or shopping around for cheaper utility providers. In some cases, people are also looking at the possibility of carrying out some of their own legal work where traditionally they would have appointed a lawyer to act on their behalf.
It is worth remembering that lawyers have undertaken many years of extensive training and, in some cases, built up many years of experience to provide full advice, taking into account the risks and benefits involved.
Although it is possible to make your own Lasting Powers of Attorney, the risks of doing so without having an experienced lawyer instructed to create the Lasting Power of Attorney on your behalf can be very serious.
One of the risks is if the Lasting Powers of Attorney are rejected by the Office of the Public Guardian at the point they are registered. There are thousands of Lasting Powers of Attorney rejected at this stage each year and if this is the case the Office of the Public Guardian will retain the registration fee submitted and require a further registration fee when the corrected application is made. Whilst having to incur a second registration is frustrating, the matter could be made worse if the person whose Lasting Power of Attorney is sought to be registered no longer has capacity. If capacity has been lost then a Lasting Power of Attorney cannot be made and the alternative to this (known as a Deputyship Order) is a very expensive, often running into the thousands of pounds, and time consuming process.
Another common situation is where a Lasting Power of Attorney has been created without legal assistance and is successfully registered at the Office of the Public Guardian. Some time later when the Lasting Power of Attorney is needed to be used there may be errors within the document or some incomplete sections which means banks and other organisations will not accept the document. Again, if the person in question no longer has capacity then they cannot make a new Lasting Power of Attorney. As stated previously, the only option available in this situation is the expensive and time consuming Deputyship Order. The Deputyship Order takes a number of months to be obtained which can cause difficulties for the family ensuring that bills continue to be paid which could cause cash flow problems for themselves.
Whilst certain areas of Lasting Powers of Attorney are relatively simple to complete, there are other areas of the form that are less simple. Indeed, there are some areas where it is advised that legal advice should be taken.
Another role of a solicitor when acting for a client making Lasting Powers of Attorney is to be alert for any potential undue influence or even fraud. A lawyer will attend upon the client and discuss the Lasting Powers of Attorney in detail to ensure they have understood the principles of Lasting Powers of Attorney, any implications and that it is something they are wanting to do themselves rather than a forceful third party exerting undue influence on them to do something they are not comfortable with. Sadly, there are cases where Lasting Powers of Attorney have been fraudulently made (such as being prepared and signed by someone with the person in question having no knowledge that it had ever been made so that the "attorneys" can then access bank accounts). With a lawyer instructed then we can safeguard against this since all of our clients are identified to ensure they are the person they are claiming to be.
As with most cost saving exercises, making your own Lasting Power of Attorney could result in being a false economy. The costs of rectifying errors, whether that be making a new Lasting Power of Attorney or the situation arising where a Deputyship Order is required, are unnecessary and expensive.
Our costs for dealing with Lasting Powers of Attorney (LPA) are as follows:-
One LPA will be £350 plus VAT
Two LPAs will be £500 plus VAT
Any additional LPAs will be charged at £100 plus VAT.
Therefore, if a husband and wife decide to create both Property and Financial Affairs LPAs and Health and Welfare LPA's (a total of four documents) then our total charges will be £700 plus VAT.
The document must be registered with the Office of the Public Guardian for which there is an £82 court fee per document. It may be possible to apply for an exemption of this court fee if you are in receipt of certain benefits and this will be discussed during your initial meeting
To discuss Lasting Powers of Attorney, please contact one of our lawyers in the Wills, Lasting Powers of Attorney and Probate Department:-
Jamie Dobbs- jamie.dobbs@maplessolicitors.com
Jane Mawer- jane.mawer@maplessolicitors.com
Faye Blair- faye.blair@maplessolcitors.com
Or telephone the office 01775 722261 and ask to speak with one of the team.
Read More
Testimonials
Gemma Mayer LLB
"I would highly recommend Maples Solicitors, especially Gemma Mayer, for any conveyancing work. The level of support and professionalism was excellent at all times. I also felt if I needed to ask or clarify anything that it was not an issue. Buying and selling a house is stressful enough, but Gemma helped me through it step by step."
Anita Toal LLB BA
"I think you are brilliant. You can use my comments above. You are efficient, friendly and quite clearly very good at what you do. Mainly you don't leave people hanging around too long for." "So easy to talk to her and she understood what I wanted. She put me at ease and I cant thank her enough"
Daven Naghen LLB
"Daven provided an excellent service, from attending the first interview with me to the final court appearance. He filled me full of confidence that he would defend me to which he did and come out with an excellent outcome in view of my position that I had put myself in."
Faye Blair LLB
Faye was excellent, sensitive and acted very well to the time constraints we faced. Great service and dealt with compassion at such sad times made the process less painful very professional.
Jamie Dobbs ACILEx
Over the last forty years I have cause to deal with many law firms both in a personal and professional capacity, including some 'top' London Companies. In all of those dealings I have never found anyone as proactive and so willing to offer help and advice as Jamie Dobbs. During the last two years Jamie guided my parents through the completion of Lasting Powers of Attorney. Helped myself with the use of the LPA and recently dealing with Probate and Estate Administration following their death.
Mike Pepper MA
This is the second time we have used Mike Pepper at Maples Solicitors in the sale of our house. We cannot praise Mike enough for the highly efficient and professional service that he has provided us with. He is by far the best solicitor we have ever worked with, and the service that he has provided us with has gone far and beyond anything we have ever experienced. We have found the whole process to be a very relaxing experience.
Claire Smith FCILEx
Claire Smith has been amazing in every way. I highly recommend her and I am so grateful for all her help. She's professional on all levels, reliable, extremely organised and I will be recommending her to everyone. I'm very lucky to have had her representing me and I can't thank her enough. She is an asset to Maples. Thanks so much Claire!
Anita Zaborniak
We found it a pleasure to deal with Anita Zaborniak, she was most helpful and informative and kept us up to date with the progress of the purchase of our new home. If we were to move again we wouldn't hesitate to use Maples again.