Top 10 Tips for Debt Control
20th July 2017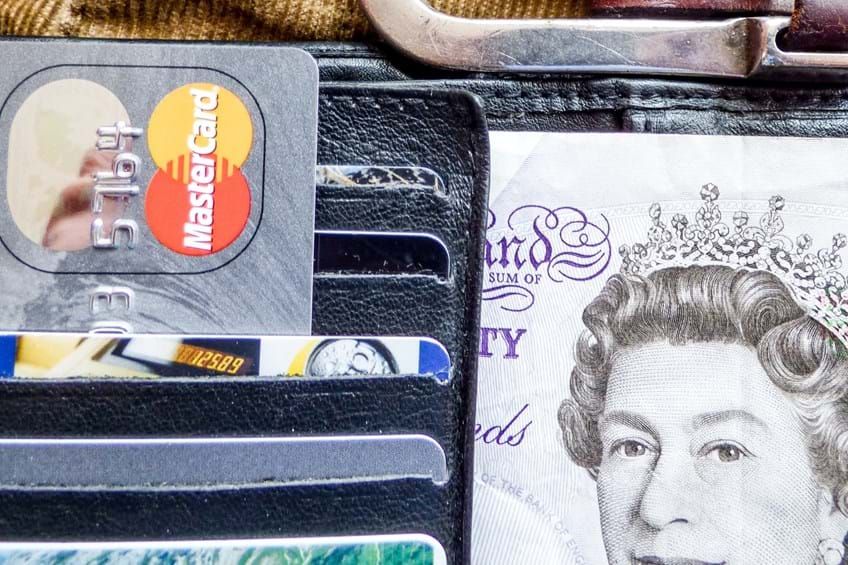 Top 10 Tips for Debt Control
1.         Check out your customer
Before conducting business with a customer get to know them to try and ensure that they will be credit worthy.
Collect evidence that your customer is who they say they are by getting copy utility bills or bank statements.  Carry out credit checks, and insist on a payment up front if the credit rating is poor or questionable.  Request trade references from their other suppliers, to see if they are paid promptly and in full.
2.         Provide your Terms and Conditions
A well drafted set of terms and conditions can protect you in case of late or non-payment.  You should ensure that the customer has these from the outset, and if possible get the customer to sign to acknowledge receipt and consent to them.
The terms and conditions should set out the maximum time allowed for payment (e.g. 30 days) together with a sanction for late payment (e.g. interest – include the rate also).
Occasionally a retention of title clause may prove handy, which states you retain ownership of the goods until paid for in full and that you retain the right to recover the goods if they do remain unpaid for.
3.         Make it easy for the customer to pay
Give the customer all the information that they need in order to pay, e.g. your bank account and sort code, purchase order number etc.  If possible have a variety of different payment methods available, such as direct bank transfer, card payment etc.
4.         Set a Credit Limit
Do not allow customers to build up large credit limits, bill them regularly and or insist upon a payment up front or on account.  Once you set a limit then stick to it, and don't allow a customer anymore goods or services until your outstanding charges have been paid for.
In certain cases insist upon payment in full up front if for example you doubt the customer's credit worthiness.
When dealing with limited companies it is also useful sometimes to obtain a personal guarantee for your fees from a director, so that he or she can be personally liable in the event of default by the company.
5.         Submit invoices regularly
Invoice your customers regularly, so credit is not allowed to build up and to ensure so far as possible that you get paid on time.
6.         Have a good Credit Control System
Keep track of invoices that are awaiting payment and those that have fallen overdue.  Send reminder letters, and or call the customer to ask for payment or an explanation of the delay.  Try to speak to the person responsible for actioning or authorising the payment, e.g. the accountant or financial director.  Make sure you call at suitable times, i.e. not lunchtimes or too late in the day, so you "catch" the person.  Monday mornings are often a good starting point!
7.         Resolve problems and deal with excuses
Occasionally the customer will have a genuine issue that will need resolving before payment will be made, such as the goods are faulty or they are not happy with a certain aspect of your service.  Try to resolve these as soon as possible to ensure that you get payment. 
Often customers will use delaying tactics (i.e. excuses) e.g. not received an invoice, have sent a cheque in the post etc.  Deal with excuses promptly, e.g. fax a copy of the invoice over to the customer and ring the customer to ensure receipt, ask for the cheque number and the date posted and check your post the following day.
8.         Keep full records
It is important to keep a full log of telephone calls, correspondence etc, to help you make decisions, how to proceed and possibly to use as evidence at a later stage.
9.         Stop the accounts
If payment is not forthcoming, stop providing the goods and or services until the account is brought up to date.  This will at least limit the sums that you are owed.
10.       If needs be take enforcement action and go to Court
Sending letters after letters demanding payment can be a wasted exercise, as the customer may think that this is just bluff.  If you have not been paid and you have given the customer a reasonable opportunity to pay then if needs be commence legal proceedings promptly to maximise the prospects of recovery.  Some times it may not be commercially appropriate to commence proceedings, and if you are in any doubt then speak to us!
If you do have any problems with customers relating to non-payment of your invoices, then please contact either Daven Naghen on 01775 722261 or daven.naghen@maplessolicitors.com or contact Gemma Mayer on 01775 722261 or gemma.mayer@maplessolicitors.com