Maples Solicitors agree Shirt Sponsorship deal
5th December 2011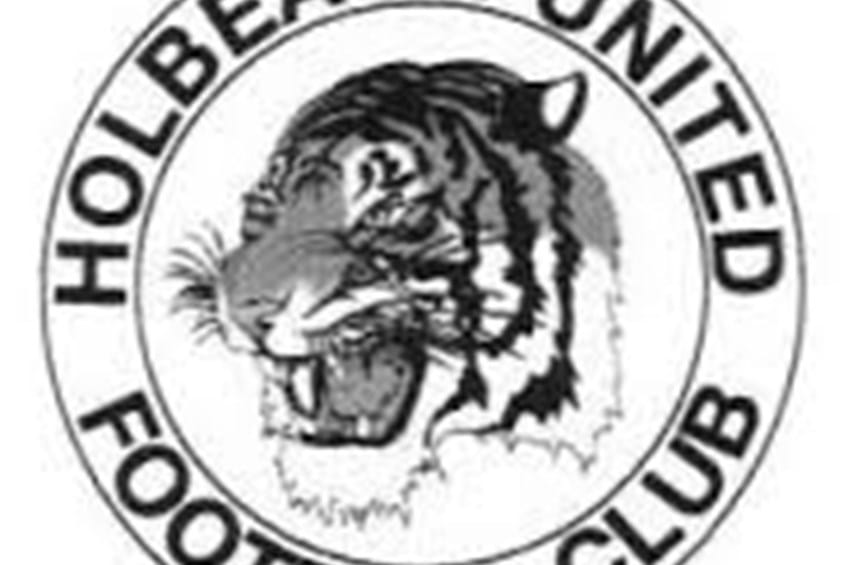 Maples Solicitors agree Shirt Sponsorship deal
Maples Solicitors are delighted to announce they are the new Shirt Sponsors of Holbeach United Ladies Football Club.
As ever, Maples are continuing their tradition of helping local causes within the community and look forward to supporting the team throughout 2012 and into 2013.
Holbeach Ladies have been established for over 15 years and currently compete in the Fenland and District Ladies League. The team are always on the lookout for new Players, and any interested parties please feel free to contact Kay Piccaver on 01406 371668 or on 07935 155058.
Subscribe
To get your FREE copy of "How To Avoid Tribunal Claims!"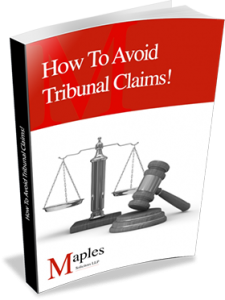 Click Here
Who Will You Be Entrusting With Your Conveyancing?
WHO WILL YOU BE ENTRUSTING WITH YOUR CONVEYANCING WORK?  THE CHOICE IS YOURS!
Are the selling agents or perhaps the mortgage broker pushing or trying to persuade you to use a particular conveyancing firm? If so, we would strongly recommend that you ask the following pertinent questions so that, armed with all relevant facts, you are better able to make a reasoned decision:-
Why?
Are the agents receiving a kickback or referral payment from the firm concerned? Using a firm in cahoots with an estate agency inevitably leads to a potential conflict of interest. Will such firm be working in your best interests or simply those of the introducer? Here at Maples we pride ourselves on being completely independent and we consider the idea of a referral fee both abhorrent and unethical. We much prefer to obtain our work based on past performance and recommendation.
How Much?
Do not be misled by a seemingly attractive basic figure initially quoted but be sure to enquire about and read the small print for add ons for so called "extras" (such as mortgage costs, preparation of a stamp duty land tax return, telegraphic transfer fees and the like) which suddenly spring up at a later date and only become apparent in the firm's final statement. Ensure that you are comparing like for like. Here at Maples, we give you a complete and all inclusive rundown of our professional charges and all disbursements at the outset, with no hidden extras.
Where?
Is the firm local or, as is more likely, based in a completely different part of the country? If the latter, then the transaction will, without a doubt, be dealt with by post, phone or email and lack any personal contact. Here at Maples we are fully accessible, like to meet our clients to discuss and advise upon the transaction face to face and share with you the benefit of our wealth of local knowledge and experience.
Who?
Will you actually be aware as to who will be dealing with the matter for you or will you simply be a reference or matter number at the end of a phone in a firm dealing with volume conveyancing? Here at Maples, you will be assigned to your own experienced and dedicated conveyancer who will be responsible for and deal with the transaction for you from beginning to end, with a high level of personal service throughout.
Making a hasty and bad appointment could seriously prejudice or delay your transaction and cost you dearly. Getting honest answers to these four simple questions at the outset could make all the difference.
To discuss any Conveyancing matters please contact either Claire Smith or Anita Zaborniak of our Conveyancing Team or telephone the office 01775 722261.
Read More
Testimonials
Gemma Mayer LLB
"I would highly recommend Maples Solicitors, especially Gemma Mayer, for any conveyancing work. The level of support and professionalism was excellent at all times. I also felt if I needed to ask or clarify anything that it was not an issue. Buying and selling a house is stressful enough, but Gemma helped me through it step by step."
Anita Toal LLB BA
"I think you are brilliant. You can use my comments above. You are efficient, friendly and quite clearly very good at what you do. Mainly you don't leave people hanging around too long for." "So easy to talk to her and she understood what I wanted. She put me at ease and I cant thank her enough"
Daven Naghen LLB
"I felt the service I got from Maples was excellent and was very honest all through the process. I would recommend Maples as a first class Solicitors group"
Faye Blair LLB
Faye was excellent, sensitive and acted very well to the time constraints we faced. Great service and dealt with compassion at such sad times made the process less painful very professional.
Jamie Dobbs ACILEx
Over the last forty years I have cause to deal with many law firms both in a personal and professional capacity, including some 'top' London Companies. In all of those dealings I have never found anyone as proactive and so willing to offer help and advice as Jamie Dobbs. During the last two years Jamie guided my parents through the completion of Lasting Powers of Attorney. Helped myself with the use of the LPA and recently dealing with Probate and Estate Administration following their death.
Mike Pepper MA
This is the second time we have used Mike Pepper at Maples Solicitors in the sale of our house. We cannot praise Mike enough for the highly efficient and professional service that he has provided us with. He is by far the best solicitor we have ever worked with, and the service that he has provided us with has gone far and beyond anything we have ever experienced. We have found the whole process to be a very relaxing experience.
Claire Smith FCILEx
Claire Smith has been amazing in every way. I highly recommend her and I am so grateful for all her help. She's professional on all levels, reliable, extremely organised and I will be recommending her to everyone. I'm very lucky to have had her representing me and I can't thank her enough. She is an asset to Maples. Thanks so much Claire!
Anita Zaborniak
We found it a pleasure to deal with Anita Zaborniak, she was most helpful and informative and kept us up to date with the progress of the purchase of our new home. If we were to move again we wouldn't hesitate to use Maples again.