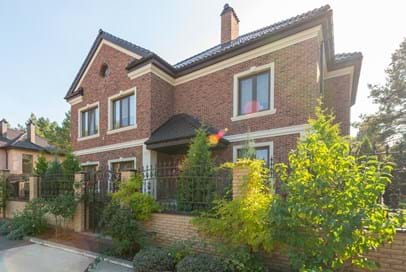 Our Fees
Maples Solicitors LLP have been an integral part of Spalding since the mid-1800's providing legal advice and assistance to thousands of people. Some of our clients are 3rd or 4th generation which shows that not only is the level of service provided by Maples consistent but also worth returning for.
Maples are accredited by Lexcel, the Law Society's quality standard and their Conveyancing Quality Scheme. We always work in accordance with the Law Society Protocol.
Whether you are a seasoned buyer and/or seller, a first time buyer or someone who just wants to up or down size their home, at Maples we understand that it can be a very stressful time not only from a logistical point of view but also, and to the majority most importantly, a financial point of view.
We try to offer a reasonable time estimate for completion of your matter and on average the process will take from 4 to 12 weeks depending on the length of the chain and the complexity of the transaction.
Wherever possible, and in almost all residential conveyancing matters, we will endeavour to provide our clients with a quote based on the information available and provided to us at the time of first contact. That quote will include:
our standard legal fee, which is usually fixed and (if known) any additional legal fees; and
disbursements, which can, for the most part, be determined at the outset.
Our standard legal fee covers all aspects of the matter including:
receiving instructions from you and if appropriate, providing you with some initial advice;
undertaking the usual compliance and finance checks;
liaising with the estate agents and the other party's lawyers;
either drafting or receiving contract papers;
carrying out searches if you are purchasing;
obtaining further planning documentation from the local authority if necessary;
raising enquiries with the sellers lawyers if necessary and if you are selling we will usually receive enquiries which we will forward to you for your replies;
reporting to you on all documentation received;
reviewing and reporting to you on any mortgage offer;
attending you in the office where possible to go through the contract, transfer and supporting documentation;
agreeing a date for exchange of contracts and completion with all parties. The completion date is the date you will either receive the keys to your property or hand them over to the buyer;
formally exchanging contracts and reporting accordingly;
reporting to your lender if you have mortgage finance to obtain the advance/obtain a redemption figure from your lender if you are selling;
completing the transaction on the completion date and advising you afterwards;
if you are buying, remortgaging or undertaking a transfer of equity we will also:

deal with the payment of Stamp Duty Land Tax;
deal with the registration of your purchase at H M Land Registry; and
confirm to you and any lender when registration is complete.
Additional legal fees may be incurred if the property/transaction is subject to one (or more) of the following:
leasehold rather than (or in addition to) freehold;
a new build rather than an established property;
discharge of more than one mortgage/legal charge;
a gifted deposit;
the (non ISA) Help to Buy/Shared Equity scheme; and/or
a management company.
It may not be known at the time of the quote that the property/transaction is subject to the above and as soon as it becomes clear to us during the conveyancing process we will write to advise you of the additional legal fees.
We will also provide you with advice in relation to ownership of the property, whether it is to be joint tenants or tenants in common. If you have particular requirements in this respect, a Declaration of Trust may be needed.
Disbursements will be payable in all property transactions. These are fees that are payable to third parties. For example fees payable to the Land Registry for title documents and registration, to HMRC for stamp duty and management company/landlord fees. Ordinarily this will include search fees.
There may be additional disbursements necessary which are not determinable at the beginning of the transaction such as:
defective title insurance; and/or
planning permission or building regulation indemnity insurance.
We will handle all disbursements on your behalf to provide a complete transaction.
Fees and Disbursements
Our fees
| | |
| --- | --- |
| Standard Legal fees    | from £850 plus VAT to £1195 plus VAT |
| Additional Legal fees (where necessary) | from £2500 plus VAT to £400 plus VAT |
| Help to Buy ISA fee (where relevant) | £60 plus VAT |
| Declaration of Trust (where necessary) | £250 plus VAT |
| Transfer of Equity fees | Up to £750 plus VAT |
| Equity Release fees | £795 plus VAT |
Disbursements paid to others on your behalf
| | |
| --- | --- |
| H M Land Registry registration fee | currently from £20 to £910 |
| H M Land Registry Completion Search fees | £2 - £20 |
| H M Land Registry title documents | £6 - £20 |
| Stamp Duty Land Tax | Variable and depends on transaction |
| Search fee (includes pipelines, drainage & water,  local and environmental searches) | £177 |
| Landlord/Management Company fees (will be advised to you at the earliest opportunity but this should be budgeted for) | £100 to £500 plus VAT |
Unlike many other firms we do not charge our clients:
for searches required for compliance purposes, for example Identity Check fees or Lawyer Check fees;
for making electronic funds transfers; or
where we act for you in respect of a mortgage offer or the discharge of one existing mortgage as part of the main transaction.
Furthermore we do not pay introducer/referral fees to any third parties.
* Fees correct as of September 2022