Successful Maples and Jacques at the South Holland
5th December 2016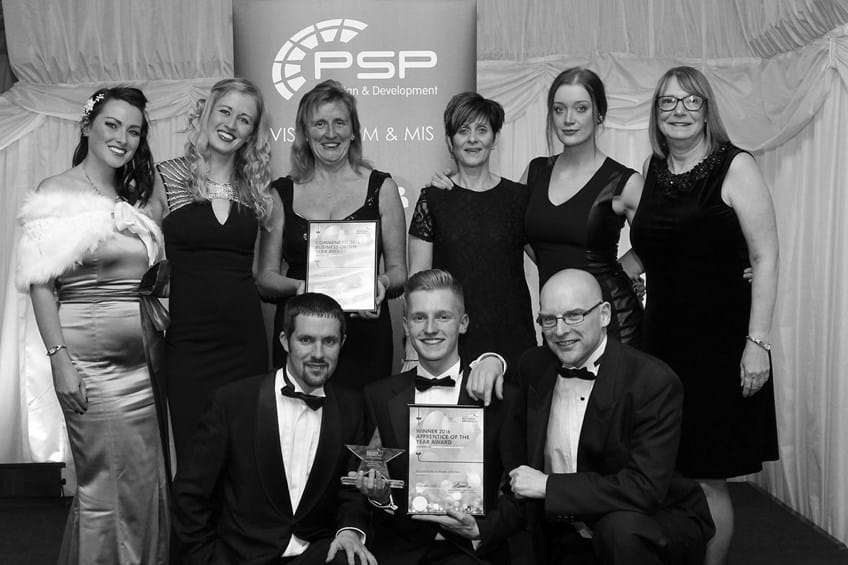 Success!
We are extremely pleased to confirm the outcome of a very successful night at the South Holland Business Awards 2016.
Jacques Ripley was the joint winner of the Apprentice of the Year Award.  In particular this being a tremendous reward for him after all the work he has put into helping the firm with a seamless integration of a new office management computer system.
Then in respect of the major award for the evening, namely Business of the Year we came a very creditable second and received a commendation from the judges.  This follows on from previous successes for the firm with these awards, as we won the Customer Care Award in 2013 and in 2014 we were commended in the Supporting the Community Award.
A delegation from the firm, including Partners and staff were present at the evening to celebrate these successes.
Mrs Anita Toal, Managing Partner of the firm, has commented:-
"These two Awards are a great recognition for us in the local community.  As our first ever apprentice, so I believe, Jacques has made an outstanding contribution to the firm and has ably assisted the Practice Manager (Chris Ayre) in helping the firm get to grips and used to a brand new office management system.  The commendation accolade in the Business of the Year Award category just marks how well and how hard all the Partners and staff have worked this year in order to service all of our clients.  A big thank you goes to all of our members of staff for making a very valued contribution to the firm this year.  We shall endeavour to maintain our high standards during 2017!"