Employment Guard
20th July 2017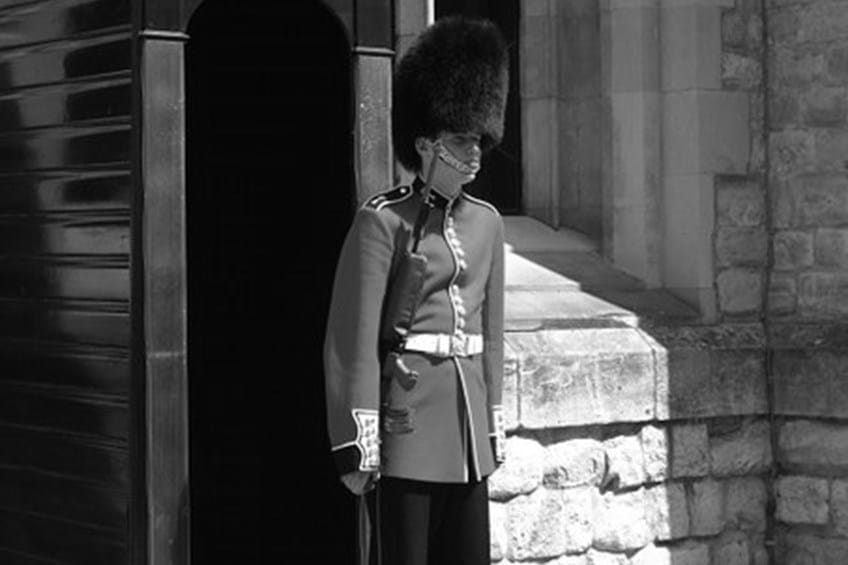 Employment Guard
Introduction
Employment Law keeps changing and evolving.  No matter how big or small your business, the laws apply to you.  Fall foul of them, and your business could face great financial difficulties or even ruin.  For a claim of unfair dismissal an employee can now claim up to around £90,000 and for discrimination cases (e.g. sex, race, age, religion, disability) claims can often reach six figure sums.  In addition the average cost of defending an employment tribunal claim is thought to be around £9,000.  With our firm's Employment Guard Scheme you can cost effectively manage these risks and stay on the right side of the law!
How does it work?
There are 3 elements to the Scheme as follows:-
We check your contracts of employment, policies, procedures and handbook to ensure that they are up to date and fully compliant with the law.  If you do not have any such documents then do not worry as we will provide them for you.  By having the right documentation in place you will reduce the risk of disputes and claims and if a dispute or a claim does follow then the documentation may assist your position.
We provide a telephone advice service to you so you can call us for help when you need it, to help you prevent or resolve any disputes in the workplace.
If (i) and (ii) above have not prevented the matter escalating into a claim, then do not worry as the insurance will cover all your legal costs and any tribunal award against you up to a maximum of £250,000 per claim or £1 million in the aggregate for the year.
How much does it cost?
The insurance premium is based on a number of factors but primarily your wage roll.  The minimum annual premium is £100 plus Insurance Premium Tax (currently 6%), and this can be paid in 12 equal monthly instalments.  The fees for the telephone advice and the health check are fixed with you in advance, and depend upon a number of factors such as the number of staff you have and the extent and quality of any contractual documentation that you already have in place.
We can provide you with a free no obligations quotation, and most usually our fees are below those offered by HR companies offering similar services.  Furthermore our services are provided by qualified solicitors, and there are no long term contracts.  Hence after 1 year if you wish to leave the Scheme, then you are free to do so.
What are the benefits?
The main key benefits are as follows:-
     Effective management of employment law risk.
     Better financial planning and cash flow.
     Greater awareness of the correct approach to employment        matters.
     Reducing disputes and saving valuable management time.
     Eliminating damaging publicity.
     Peace of mind.
     Improved employer/employee relations.
Is now a good time to sign up to the Scheme?
The answer to that is undoubtedly yes!
We have been fortunate enough recently to negotiate a reduction in the insurance premiums with the insurance company (Temple Legal Protection Limited).  We currently have these reduced rates in place until the start of August 2016.
In addition we have also been able to negotiate an extension to the terms of the insurance, so that it not only covers employment tribunal claims but also health and safety prosecutions and data protection issues.
Are clients happy with the Scheme? 
We have a number of clients who currently take advantage of the Scheme and all of them have been in the Scheme for a number of years.  Susan Kennedy, Managing Director of S K Cleaning Limited has given the following testimonial:-
"I have used Maples Solicitors on a number of occasions and have always been impressed with the service that I have been given.  In particular they were excellent at preparing the employment contracts and policies for my firm, and has been very supportive and understanding in helping me make the necessary employment arrangements for my staff and my business.  Furthermore it is reassuring to know that someone is at the end of the telephone and has on a number of occasions given instant advice to myself and my manager to ensure that my staff are managed properly.  I would highly recommend Maples' Employment Guard Scheme.  My only regret is that I did not take up the Employment Guard Scheme earlier as this would have saved me years of worry, but at least now I have total piece of mind knowing that I have the Scheme in place."
Interested?
We can provide you with further information and/or a free no obligation quotation for our Employment Guard Scheme.  Please contact Daven Naghen on 01775 722261 or email daven.naghen@maplessolicitors.com.
Dav is happy to come and visit you to discuss matters, or for you to visit Dav at our offices if you so wish.