Testimonials for Maples Solicitors in 2016
11th October 2016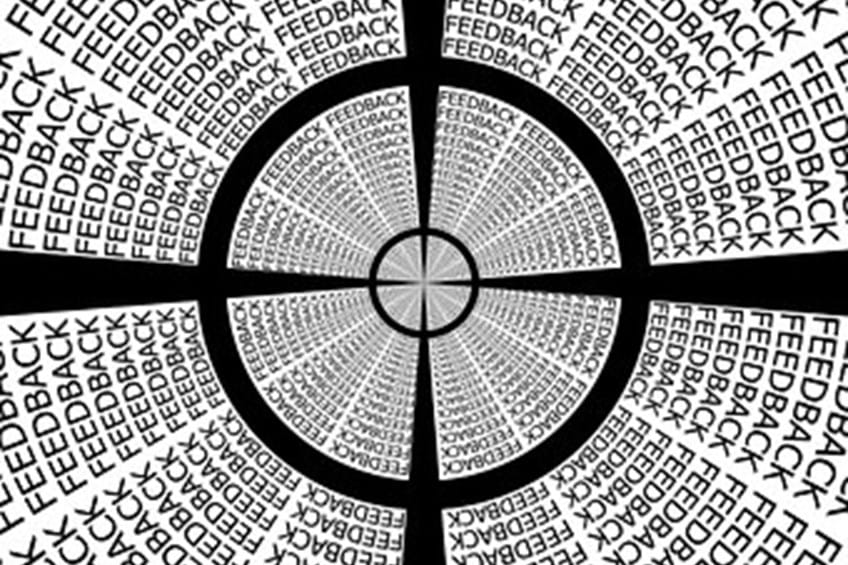 Testimonials for Maples Solicitors in 2016
Testimonials for Maples Solicitors in 2016
During the last 12 months we have received a considerable number of testimonials from our clients.  We thank all of our clients who have had positive things to say about us and you can read these testimonials for 2016 below.
"The level of service provided by Maples exemplifies the value of using a local, long established firm of solicitors to obtain benefits of experience at sensible costs; the result being a thoroughly enjoyable experience" – Peter Nicholson.
"Maples Solicitors LLP gave me a first class service and I am very happy to recommend them to anyone." – Anonymous.
"Thoroughly recommended solicitors for all aspects of life.  Maples have always provided a fantastic, professional service and I continue to use them whenever I need legal services." – Mr D Allen.
"I am very satisfied with the service I received.  It was very professional, friendly and understanding.  The solicitor was with me every step of my difficult case, and the result was very good.  I would give it 10 out of 10." – Anonymous.
"Maples handled the sale of our house and the purchase of our new home in a professional manner." – Anonymous.
"Excellent service.  Polite and willing to listen." – Anonymous.
"Found Anita to be very good at her job, and I felt comfortable at all times, would not hesitate to use her again." – Mr M G Vines.
"Was given straight advice on the matter at hand.  Gave us the advice we needed to go ahead with our case.  Mr G Shackleston was a pleasure to deal with who also explained things to us in a language we could understand.  Our case was settled out of court in the end but believe Mr Shackleston's advice played a big part.  Many thanks to Mr G Shackleston for his help and advice."  – Anonymous.
"Very timely, valued and comprehensive service.  Can be relied upon to provide good quality legal advice, whilst taking the time to make sure the customer's needs and requirements are met and often exceeded." – Anonymous.
"I would highly recommend Maples Solicitors, especially Gemma Mayer, for any conveyancing work.  The level of support and professionalism was excellent at all times.  I also felt if I needed to ask or clarify anything that it was not an issue.  Buying and selling a house is stressful enough, but Gemma helped me through it step by step." – Mrs E Lewis.
"After mum going [sic] into sheltered housing Maples dealt with the conveyancing for her house sale which went so smoothly and with living a fair distance away made it a stress-free transaction.  I would recommend Maples as their professionalism and friendlessness shone out. Thank you." – Anonymous.
"Daven gave me clear and concise guidance from first engaging through to the court date.  Daven, at all times, gave me comfort that he fully understood the situation and knew exactly how to approach the case.  This was perfected by the best possible outcome occurring on the day."  Luke Boekestyn.
"I needed a fairly straightforward will drawn up urgently and this matter was dealt with both efficiently and professionally by the staff at Maples.  I would have no hesitation in recommending them to anyone who requires a similar service." – Anonymous.
"Excellent, efficient and highly personal service.  Would strongly recommend Maples Solicitors LLP to family and friends.  Most impressive."  – Anonymous.
"Maples professionally managed the probate of both my parents' Estate, with excellent and informative communication together with accurate/concise advice.  I would recommend Maples to anyone needing legal advice." – Mr A R Croot.
"I was very pleased with the help provided by Miss J Dobbs." – Anonymous.
"A very good service and Jamie Dobbs was very helpful." – Anonymous.
"A friendly, comfortable and efficient service". – Anonymous.
Very efficient service.  We were treated with the utmost respect.  Making decisions regarding your will is never easy, your understanding and efficient approach made the process very much more bearable.  Thank you." – Anonymous.
"I had a very successful and helpful experience and outcome from all staff.  Thank you." – Mrs M A Goodband.
"I am very pleased with the service and always when I will need it would use [sic].  Thank you!" – Anonymous.
"This was our first time drawing up a will, the service we received was friendly and professional.  We were given good guiding advice and were not pressured at any time to sign any papers until everything was just as we wanted it.  I/we would not hesitate to recommend Maples Solicitors service to family or friends." – Anonymous.
"A very professional caring service." – Anonymous.
"Excellent service and a pleasure to deal with." – Mr S K Flasher.
"My family are very satisfied with the delivery of the registration of the Power of Attorney for my grandmother.  The timescales were as provided and everything proceeded very smoothly.  I would certainly use Maples Solicitors again."  – Mrs Gladys Glover.
"Very helpful, pleasant and easy to deal with." – Anonymous.
"Very professional company to advise and support clients." – Anonymous.
"Very good efficient service and very quick when we had managed to make the decision about what to put in our wills!" – Anonymous.
"Maples has a first class service, highly recommended." – Anonymous.
"Friendly, prompt and efficient service and advice at fair rates." – Mr & Mrs J A Davies.
"Superb level of service, any queries raised responded to and resolved in a timely manner.  Would happily recommend to friends and family." – Mr M C Beeby.
"I would not hesitate to recommend Maples to future clients.  They provided me and my family with a good, professional and friendly service." – Debbie Eade.
"Have been a client at Maples since 1998, have received excellent service in all matters attended to in both business and personal dealings by all members of your staff." – Mr J W Key.
"Excellent service, would highly recommend!" – Miss E E Barlow.
"Daven provided an excellent service, from attending the first interview with me to the final court appearance.  He filled me full of confidence that he would defend me to which he did and come out with an excellent outcome in view of my position that I had put myself in." – Joshua Cook.
"I was very happy with the professional and prompt handling of my problem." – Dr David Corlett.
"Claire Smith has been amazing in every way.  I highly recommend her and I am so grateful for all her help.  She's professional on all levels, reliable, extremely organised and I will be recommending her to everyone.  I am very lucky to have had her representing me, and I can't thank her enough.  She is an asset to Maples.  Thanks so much Claire!" – Miss Glue.
"Maples have been used by my wife and I on four occasions and always found them efficient helpful and fair, at all times.  We were kept informed as to progress and we would not hesitate to recommend them.  Mr Mike Pepper managed all things in a very friendly and professional way." – Mr Anthony David Barratt.
"I found Maples very informative at all times and really helped me through my divorce."  –  Anonymous.
"We have been represented by Maples both on a personal and business level for many years.  I have never found them to provide anything other than excellent advice and service." – Mike Trebbick for Welland Print Limited.
"A very friendly and professional company and I have been dealing with them for the past 23 years, selling and buying a house, wills, trusts and other related problems and queries." – Anonymous.
"Have always dealt with Maples and found everything satisfactory." – Anonymous.
"Patience beyond the call of duty." – Anonymous.
"A proper understanding of a delicate situation following the death of my father plus providing a great professional service." – Mr & Mrs Harris.
"Incredibly friendly, polite and welcoming, and professional."  –  Mr & Mrs N Bingham.
"Many people find writing a will a daunting process.  In our preparation of our property trust wills my husband and myself were reassured by the competent, friendly approach of all staff, the readiness to answer any questions.  All this made the process as comfortable as possible."  – Mr & Mrs Park.
"Maples were very efficient, supportive and compassionate in a very difficult time for me.  I cannot fault their service and would recommend them to anyone."  –  Mrs G S Biggadike.
"I would like to thank the staff of Maples for making a very difficult time for my family very easy and quick!  You are an extremely professional solicitors, very polite and efficient.  I would have no hesitation in recommending you to family and friends.  Thank you again!" – Mr N F Finch.
"I found the service easy to access and very straightforward which was a comfort in my current state of confusion.  The advice was clear and explained in a way that was easy to understand.  I would recommend Maples Solicitors again as I have used them in the past which was very reassuring.  The staff there always pick up the phone and get back to you quickly." – Mr J Gratton.
"We have enjoyed Mike Pepper's services since 1994.  He is probably the best conveyancing solicitor available.  If all solicitors were like Mike, the process of buying/selling property would be a lot easier.  Thank you."  –  Mrs Deborah Mennie.
"Not bad."  – Anonymous.
"Maples Solicitors LLP dealt with a land registration matter on my behalf.  Throughout the process they provided a supreme level of professionalism and service.  Courteous and knowledgeable staff combined with regular and pertinent updates meant that my whole experience was unambiguously favourable and I would recommend Maples without reservation."  –  Mrs S Rawnsley.
If you want a highly client-focused service, then please contact us on 01775 722261 or email enquiries@maplessolicitors.com.