A Brief Guide to Enforcing a Judgement
25th January 2013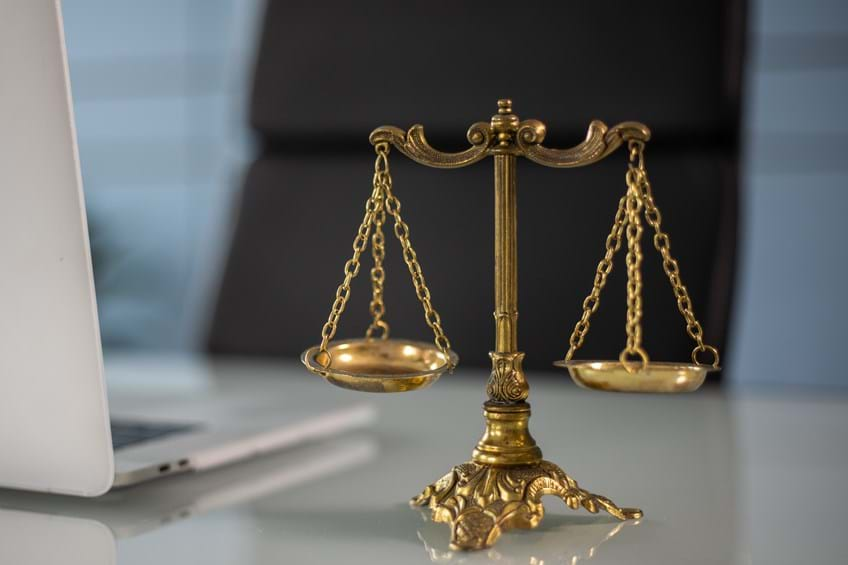 A Brief Guide to Enforcing a Judgement
You may have got an Order from the Court for payment of a debt, damages and or costs, but how do you turn that piece of paper into actual money if the other party ("the Judgement Debtor") does not pay up willingly?
In such circumstances you need to apply to the Court to enforce the Judgement.  This is a brief guide to some of the main options that will be available to you:-
1.         Oral examination
Often you have little or no knowledge as to the Judgement Debtor's financial circumstances and his assets.  Quite often the Judgement Debtor will not volunteer information to you such as employment details, bank details, properties owned etc.  One option here is to summon the Judgement Debtor to Court for an oral examination.  Here the Judgement Debtor will be questioned by a Court officer, and in certain circumstances a Judge, to find out more details about his needs.  You can then use this information to decide the best method of enforcing the Judgement.
If a Judgement Debtor does not co-operate, i.e. does not turn up, then he can be sent to prison for contempt of Court.
However "streetwise" Judgement Debtor's often omit to give information to the Court (i.e. fail to disclose certain bank accounts etc) and it is then very difficult to know or prove that such assets exist unless the Judgement Debtor is completely frank with the Court.
2.         Writ of Fieri Fascias ("a Writ") and Warrant of Execution ("a Warrant")
A Judgement can be enforced by seizing goods belonging to the Judgement Debtor by obtaining a Writ (in the High Court) or a Warrant (in the County Court).  The procedure is relatively straight forward and does not usually involve any Court Hearings.  The Writ or Warrant will authorise a High Court enforcement officer or a bailiff to visit a Judgement Debtor and seize goods with a view to selling them to raise funds to pay your outstanding Judgement.
Quite often when a High Court enforcement officer or bailiff visits a Judgement Debtor, the Judgement Debtor will make a payment to prevent his goods being seized and sold.
Only a few goods are exempt from seizure, such as tools required by the Judgement Debtor in his employment/business.
Of course the success of a Writ or a Warrant depends upon the Judgement Debtor having goods of a sufficient value to meet the Judgement Debt after the sale costs have been deducted.
3.         A Third Party Debt Order ("TPDO")
A TPDO freezes sums owed to a Judgement Debtor that are in the control or possession of a third party, such as a bank.  The Judgement Debtor cannot access money until the Court makes a decision about whether or not the money should be paid to the Judgement Debtor.
If the Court determines that some of all of the sums should be paid to you, then the third party (e.g. the bank) will be ordered to pay the sum to you directly.  This is a very useful enforcement option if you know the Judgement Debtor's bank details (for example obtained from an oral examination or from payment made previously to you).  However to succeed there must be sufficient funds in the bank account at the time you apply for the TPDO or else you will receive little or nothing.
4.         A Charging Order and Order for Sale
A Charging Order is a way of securing a Judgement by imposing a charge over the Judgement Debtor's beneficial interest in land, securities or certain other assets.  The Judgement Debtor then cannot sell the land etc without paying what is owed to you provided there is sufficient equity after payment of any prior creditors.
The Charging Order itself does not realise funds to pay the Judgement, it simply secures your Judgement against the land or asset in question.
To realise money you may need a sale of the property, which may not take place ordinarily for some time.  An Order for Sale can be applied for, but they are difficult to obtain if say the Judgement Debtor is paying the debt in instalments, the debt is relatively small compared to the value of the charged asset and or other persons live in the property (such as the Judgement Debtor's children etc).
This is a useful option if there is substantial equity in a property and the Judgement Debtor is a sole owner.  However this method is less satisfactory where there is limited equity in the property or it is jointly owned as a family home.
5.         An Attachment of Earnings Order ("AEO")
This provides that a proportion of the Judgement Debtor's earnings is deducted by his employer at source and paid to you until the Judgement is paid in full.  It is only available against individuals in employment and who owe £50.00 or more.  If the Judgement Debtor is unemployed, self employed or a company then this is not an option for you.  AEO's are relatively inexpensive and fairly easy to obtain, and the Court administers the deductions.
The Court will determine the sum to be deducted from the Judgement Debtor's wages, and will take account of the Judgement Debtor's necessary costs of living.
If an AEO is obtained and regular payments made then you cannot take any further enforcement action against the Judgement Debtor, such as a Writ or a Warrant or a Charging Order.  Usually the other enforcement options can be used together to try and get full realisation of the sum owed to you.
6.         Bankruptcy/Company Liquidation
If you are owed more than £750.00 you can apply to make the Judgement Debtor bankrupt if he is an individual or to wind up the Judgement Debtor if it is a company.  Often the process is to issue and serve a Statutory Demand detailing the sum owed and giving the Judgement Debtor 21 days in which to pay.  Usually this process is carried out without the need to obtain a Court Judgement.
If the Judgement Debtor does not pay or fails to set aside this statutory demand, then you can present a petition for the bankruptcy/winding up of the Judgement Debtor.
After bankruptcy/winding up, a trustee in bankruptcy or a liquidator will be appointed to collect in and distribute the Judgement Debtor's assets amongst his creditors.  Hence this can be an expensive and time consuming process, and may lead to zero or little recovery if there are secured and or preferential creditors and or little or no assets to pay significant debts.  The threat of commencement of bankruptcy/winding up may lead to the Judgement Debtor making payment to you in order to avoid the risk of a bankruptcy/a winding up.
If you are currently having problems enforcing a Judgement of payment of a debt then please contact Daven Naghen on t or email daven.naghen@maplessolicitors.com